 2021 Adaptive Waterski Clinic - Cicero
Join us for a fun day in the sun helping people with physical disabilities participate in adaptive water skiing.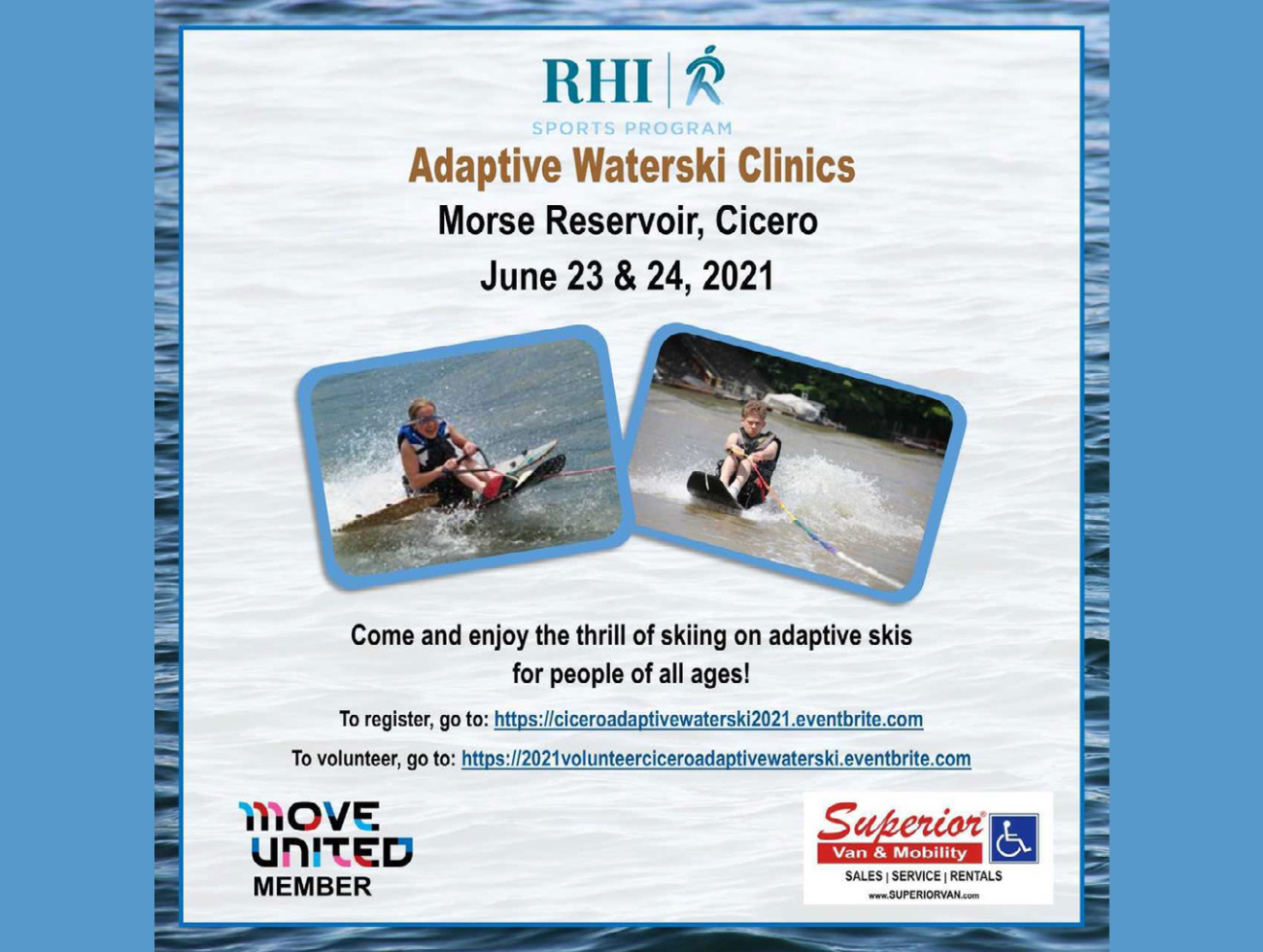 RHI Sports' annual water ski clinic provides individuals with physical disabilities the opportunity to participate in the thrilling sport of water skiing. Don't miss out on this amazing experience!
Who: Any participant with a physical disability looking to enjoy a day of skiing and socializing with friends!!
When: Wednesday, June 23rd and Thursday, June 24th from 8:00am to 5:00pm.
             *Volunteers begin at 7:30am.* *Free Lunch will be provided for skiers, guests and volunteers*
Where: Morse Reservoir at Red Bridge Park               
               697 West Jackson St.
               Cicero IN, 46034
Cost: $15 per Skier per day or $25 for both days; Disabled Veterans and disabled members of the Armed Forces
            are Free.
            Early Bird - Sign up before June 6th
            $12 per skier per day or $20 for both days.
2021 Cicero Waterski Clinic Sign Up