 2022 Adaptive Downhill Skiing Clinic
Come Experience the Thrill of Downhill Skiing!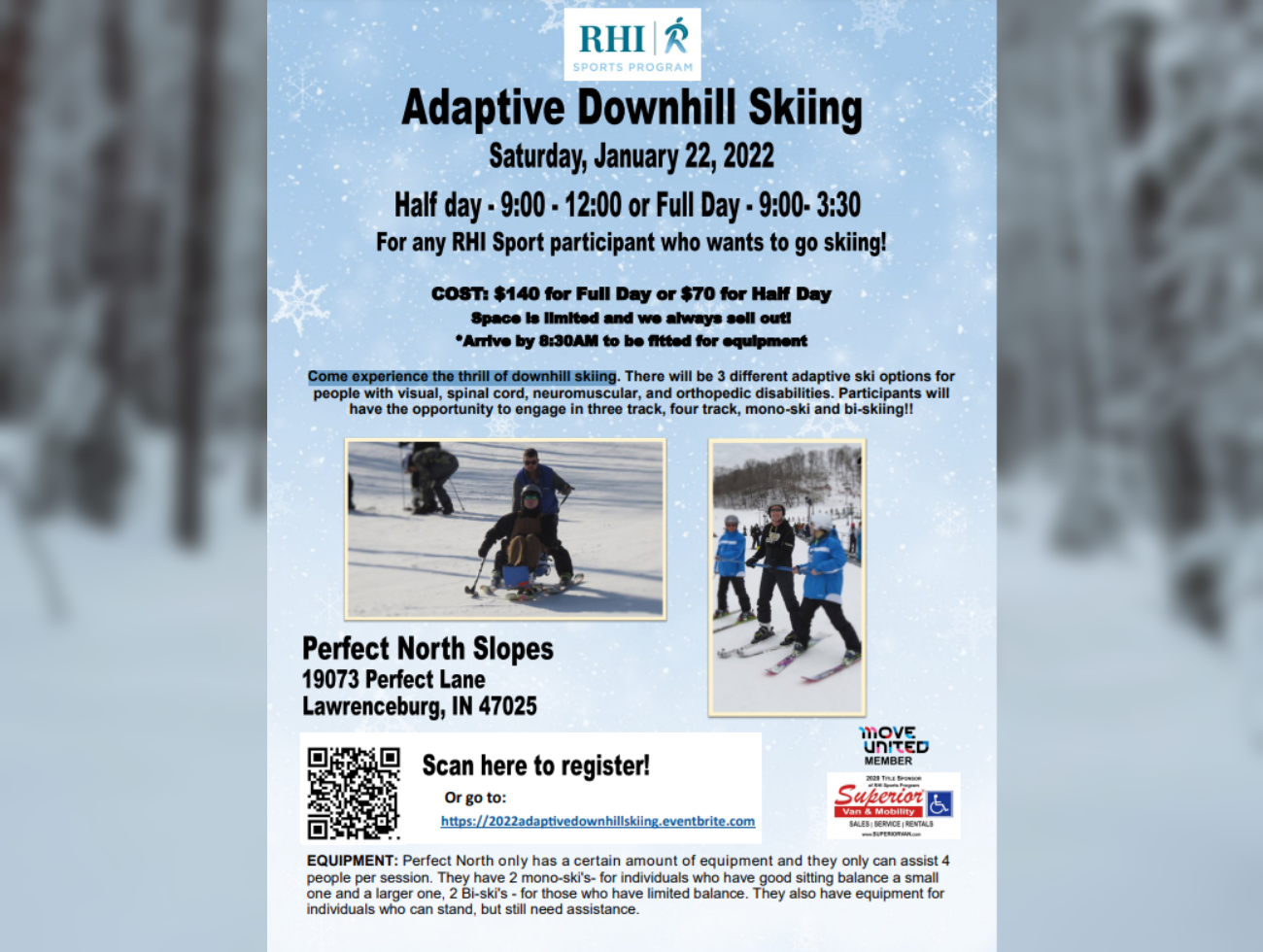 Come experience the thrill of downhill skiing. There will be three different adaptive ski options for people with visual, spinal cord, neuromuscular, and orthopedic disabilities. Participants will have the opportunity to engage in three track, four track, mono-ski and bi-skiing.
Who:  Any RHI Sports Program participant who wants to go skiing!
When:  Saturday, January 22, 2022 from 9:00 am to 3:30 pm for full day, and 9:00 am to 12:00 pm for half day.
              *Arrive by 8:30 am to be fitted for equipment.*
Cost:  $140 for full day or $70 for half day
Where: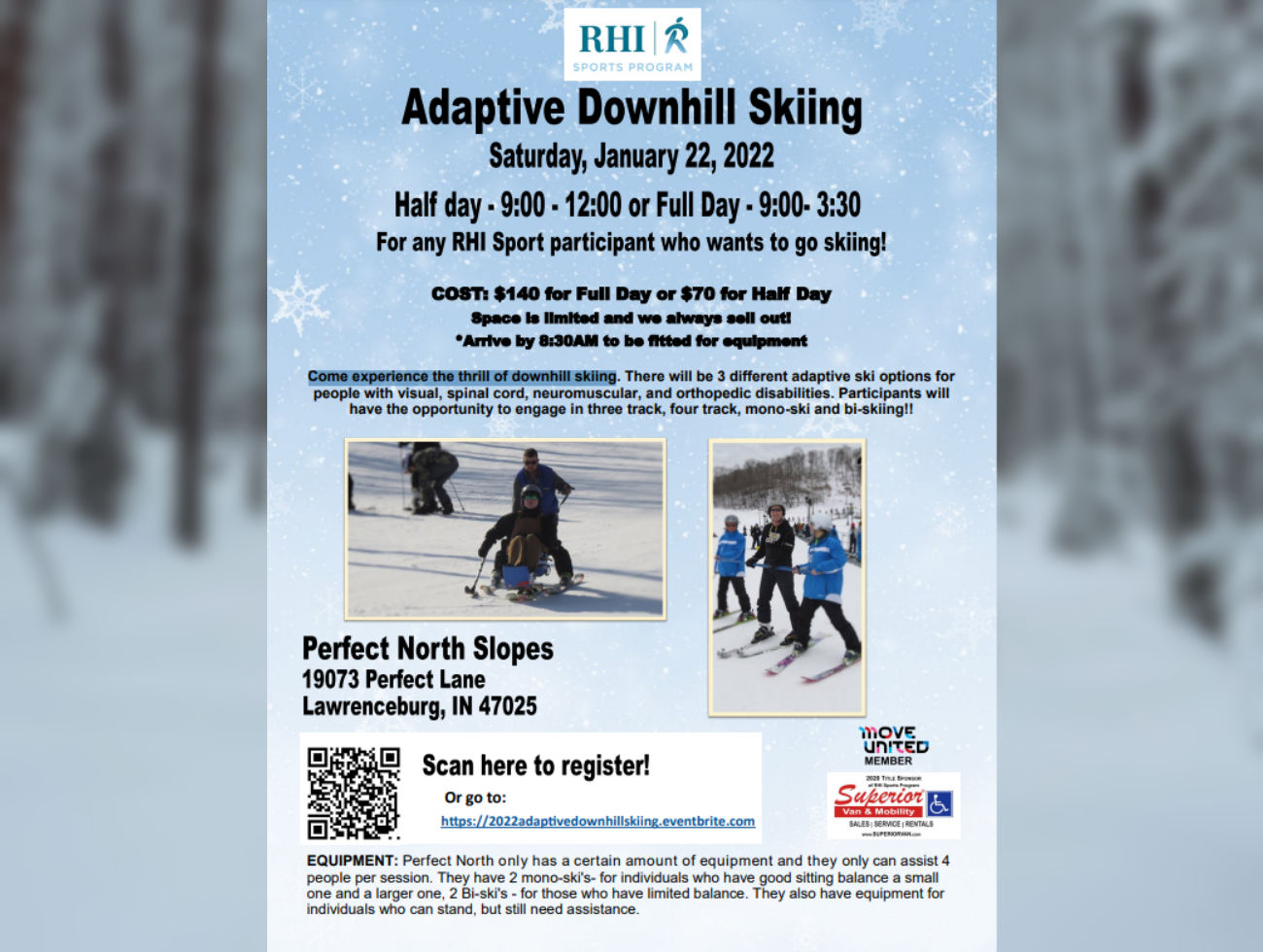 Perfect North Slopes
                19073 Perfect Lane 
                Lawrence, IN 47025
Equipment:  Perfect North only has a certain amount of equipment and they only can assist 4 people
                        per session. They have 2 mono-ski's for individuals who have good sitting balance (one small and
                        one larger ski), 2 bi-ski's for those who have limited balance. They also have equipment for
                        individuals who can stand, but still need assistance.
Recommendation:  Perfect North recommends that if you are a new skier or are easily fatigued, that you sign
                                      up for the half day vs. a full day.
Paperwork:  All participants must fill our waiver and liability forms.