 Boccia Ball Clinic
Ever wanted to learn the game of boccia?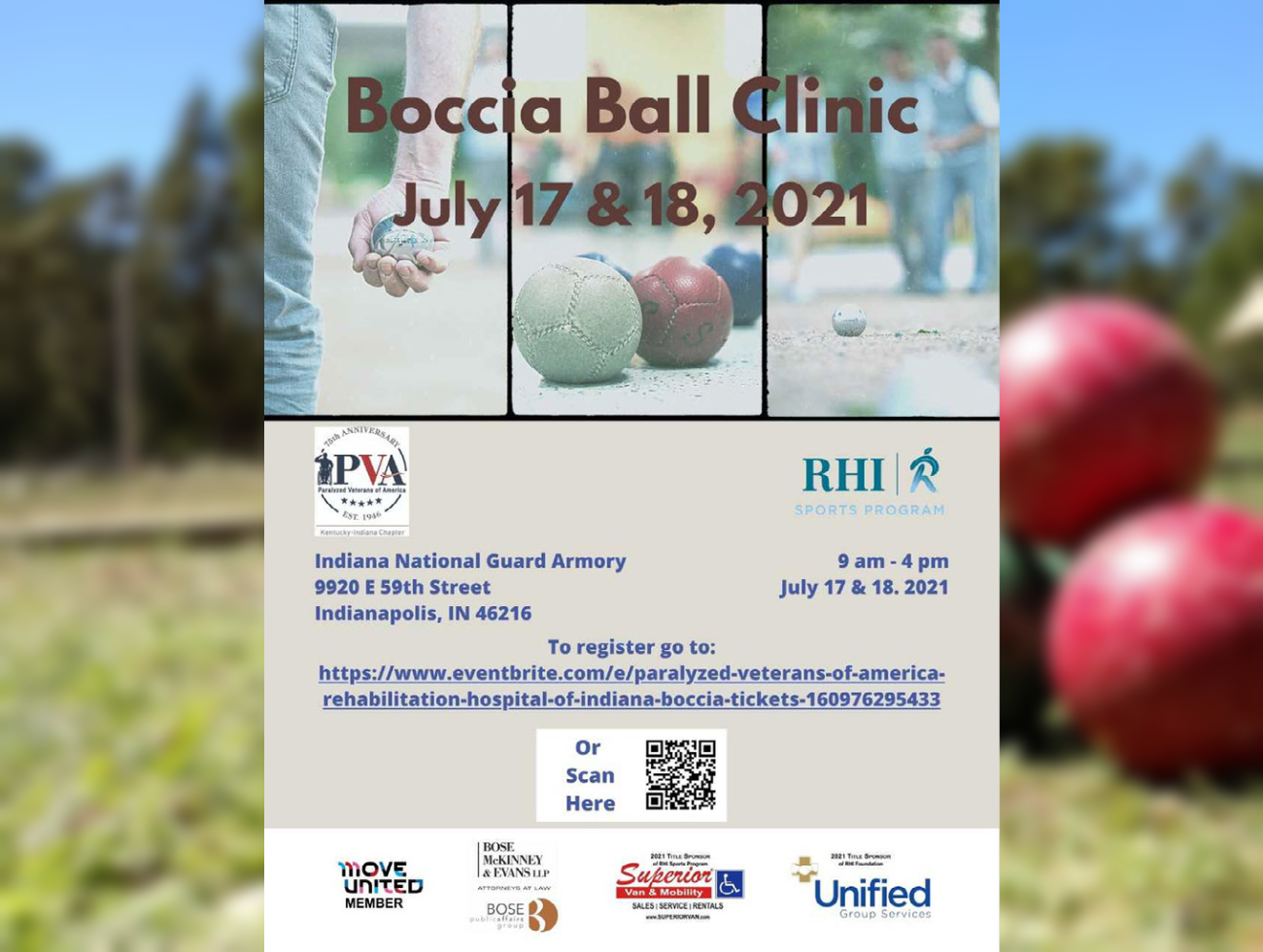 The event is designed to provide recreation to our disabled veterans & community but is open to participants young and old, veteran and civilian, novice to expert, wheelchair users and ambulatory. All equipment will be provided on-site to adapt this sport to almost anyone. The first day will include a quick introduction to boccia, and the rules. We will then hold a tournament for everyone to experience tournament play.
Where:  Indiana National Guard Armory
                9920 E 59th St., Indianapolis, IN 46216
Who:  Anyone who wants to learn the game of Boccia Ball
When:  Saturday July 17th from 8:15 AM – 4:00 PM, and Sunday July 18th from 8:15 AM – 2:00 PM
Volunteer Opportunities
Volunteers will assist in the movement of the game. This could include activities such as keeping score, judging or moving the ramp to assist participants.
Times:  We have morning (8:15 AM – 12:15 PM) and afternoon slots (12:15 PM – 4:00 PM) available for the 17th, as well as morning (8:15 AM – 11:15 AM) and afternoon (11:15 AM – 2:00 PM) for the 18th. All day slots are available for both days as well
*Lunch will be provided.