 Kayaking and Paddle Boarding at Eagle Creek
RHI Sports is partnering with Adaptive Adventures for Kayaking on Eagle Creek Reservoir!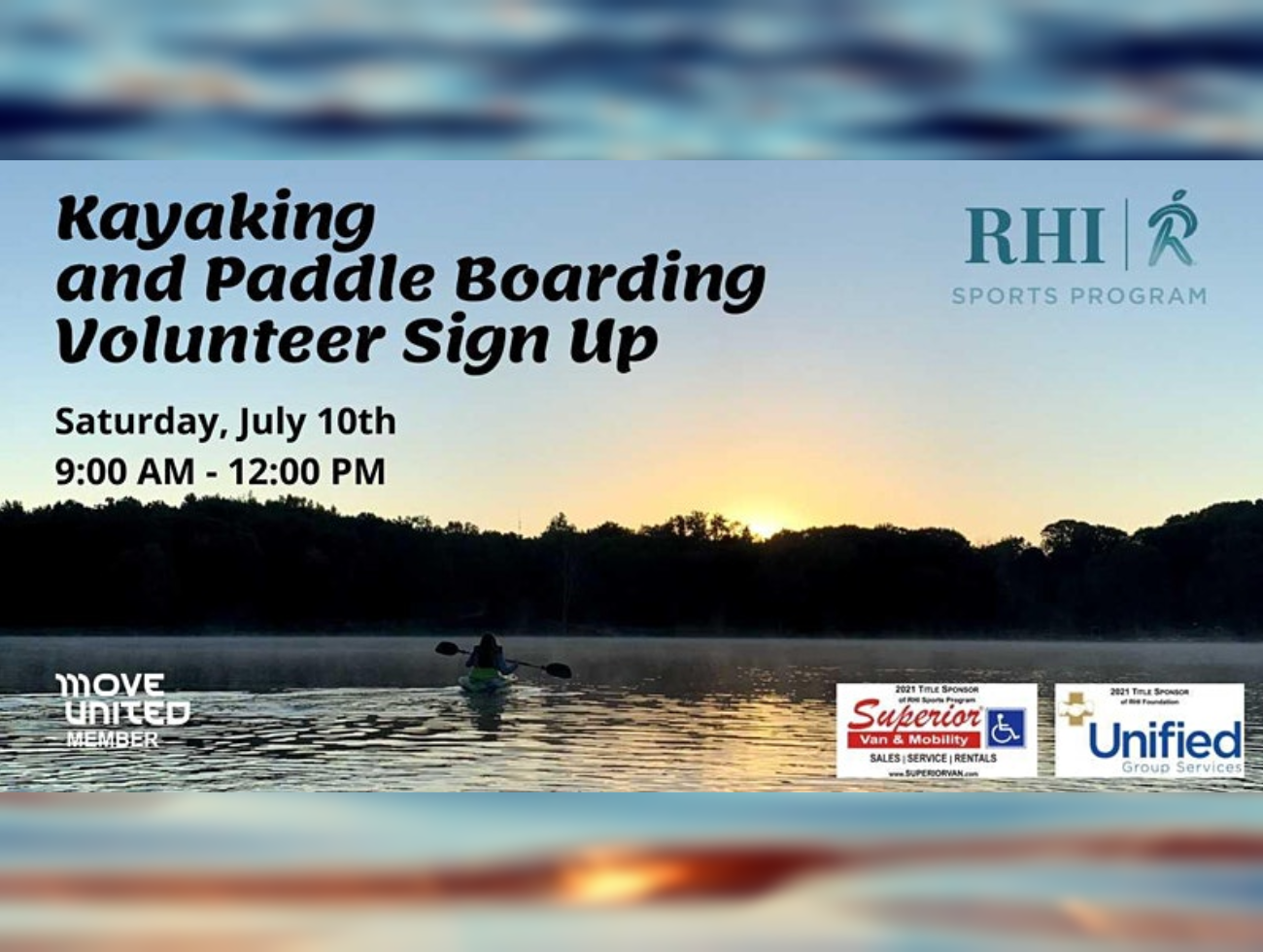 RHI Sports is thrilled to be partnering with Adaptive Adventures for kayaking and paddle boarding. Kayaking and paddle boarding are versatile outdoor recreational activities that encourages physical fitness, nature exploration, and adventure. Increasingly, people with disabilities are discovering kayaking as a recreational activity. Using standard and/or adapted equipment, many people with disabilities can kayak on a "level paddling field" with their non-disabled peers. For many participants minimal adaptations are necessary to enjoy kayaking. For others, the increasing varieties of adaptations available are making kayaking accessible for even more participants.
Who:  Anyone with a physical disability or a disabled veteran who wants to enjoy a day of fun kayaking and/or paddle boarding at Eagle Creek.
*To participate you must be able to sit upright in a kayak without being stiff and be able to close your mouth.
What:  Kayaking and paddle boarding – kayaks can be adapted as needed.
Where:  Eagle Creek Boat Ramp – 7840 W 56th St., Indianapolis, IN 46254
               Across from Eagle Creek Airport and next to Rick's Boatyard
When:  Saturday July 10th from 9:00 AM – 12:00 PM
Cost:  $5 per person; FREE for disabled veterans
**Only ~ 10 spots available
RHI Sports is FREE for disabled veterans thanks to the Veterans Affairs Grant!