 Gentle and Relaxing Yoga for Veterans
Join Yoga Instructor Karen Thompson and participate in Gentle Yoga and Relaxation for Veterans. This class is for Veterans only.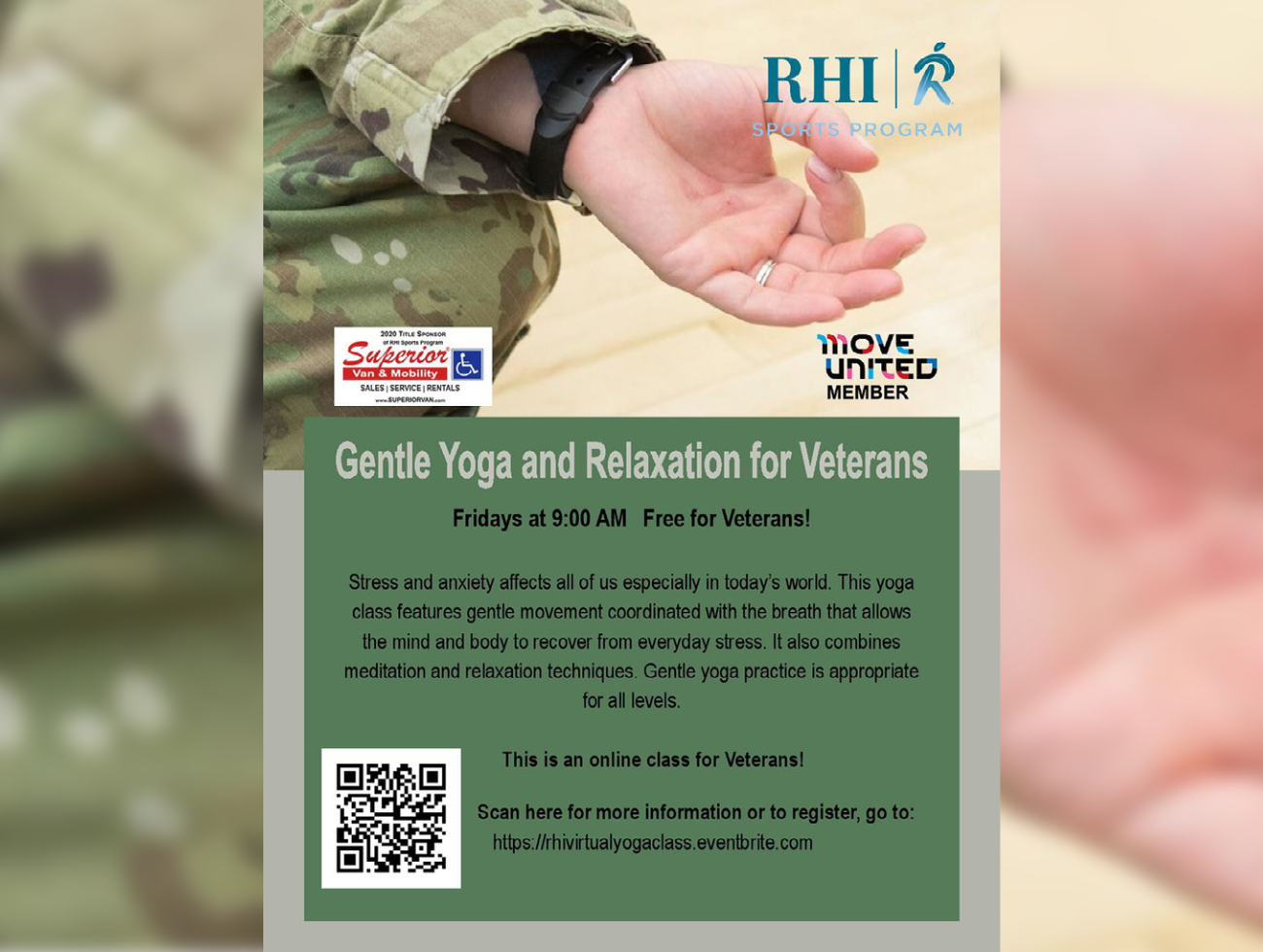 Stress and anxiety affects all of us especially in today's world. This yoga class features gentle movement coordinated with the breath that allows the mind and body to recover from everyday stress. It also combines meditation and relaxation techniques. Gentle yoga practice is appropriate for all levels. This is an online class for Veterans.
Meet our Instructor: Please meet Karen Thompson who became a certified yoga teacher at the 200 level to share her love and passion of yoga with others; especially new students. Karen is also a registered nurse and has practiced in the rehabilitative field for 15 years. She enjoys teaching a gentle, restorative yoga class as well as offering yoga for individuals with physical disabilities.
Who: Any Veteran who would like to participate in yoga
When: Live classes are held on Friday's from 9:00 am - 10:00 am.
Cost: Class is FREE!
Where: Zoom