Research at RHI
Translational Research Leads to Continual Improvement
Research at Rehabilitation Hospital of Indiana (RHI) covers important topics such as understanding immediate and long-term changes after injury; understanding and treating emotional and behavioral problems; best approaches for improving walking and overall mobility; methods for getting back to work; and ways to improve coping, social skills, and relationships. Be sure to check out current studies, interesting findings and outcomes, and how to participate in research!
Our Research Is:
A collaboration between RHI and Indiana University School of Medicine, Department of Physical Medicine and Rehabilitation
Conducted by world-renowned RHI clinicians and IU Faculty
Driven by clinical needs and focused on important and meaningful issues that are critical to advancing rehabilitation care and patient outcomes
Focused on traumatic brain injury (TBI), stroke, spinal cord injury, and transplant recovery
Innovative
A resource for continuing education opportunities offered through RHI
Rapidly translated to clinical practice, meaning that clinicians quickly begin to incorporate approaches that are supported by research into how they care for patients at RHI
Funded by seed grants through the RHI Foundation, State funding (Spinal Cord and Brain Injury Fund Research Grant Program), and federal agencies (e.g., NIDILRR, ACL, NIH, PCORI)
Translational Research at RHI
Our research is translational, meaning that we apply what we learn from our research to shape the rehabilitation services offered at RHI. Our research helps create new therapies, medical procedures, and diagnostics. Information learned from research studies is shared with the clinical team and often guides patient care at RHI. This means that the care received at RHI is supported by evidence. Additionally, the knowledge gained through research also helps us to address many critical questions that survivors and family members may have about their injury. 
An excellent example of RHI's original, evidence-based research that has been put into practice is the Brain Injury Coping Skills (BICS) Group. You can read more about how this innovative program has proven to be an effective intervention to reduce anger and impulsivity over time, here. 
Conducting Research at RHI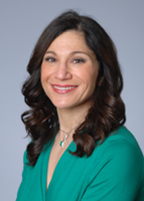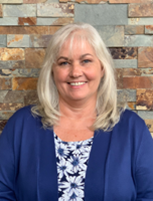 The RHI Research Director, Dawn Neumann, and the Research Coordinator, Becky Runkel, oversee all research activities affiliated with RHI.
Where to start?

All research activities at or with RHI patients must be coordinated through the Research Department. Please contact Becky Runkel at (317) 329-2217.

Who can do research at RHI?

Research at or with RHI patients may be conducted by RHI employees or non-employees, internal and external.

What is required?

All persons conducting research must complete the proper paperwork and register the study with our research department prior to starting their study. Non-employees must complete additional paperwork to gain Research Privileges at RHI. 
Programs Supported by Research Evidence
Some examples of evidence-based, innovative programs developed from RHI research:
Brain Injury Coping Skills

A group that teaches patients and their family members skills to cope better with changes after their brain injury

Couples CARE

A program designed to help improve the relationship quality and communication after brain injury

Resource Facilitation

A program providing resources to help people with brain injury successfully re-integrate back into the community, especially with returning to work

Persistent Post-Concussive Symptoms Group

Therapy to help with symptoms that linger after a concussion

Cognitive rehabilitation (part of the Day Treatment Program)
Upper-Extremity Task-Specific Training 
LSVT (Lee Silverman Voice Treatment) exercise program for Parkinson's Disease