Food Drive for Jonathan Jennings School 109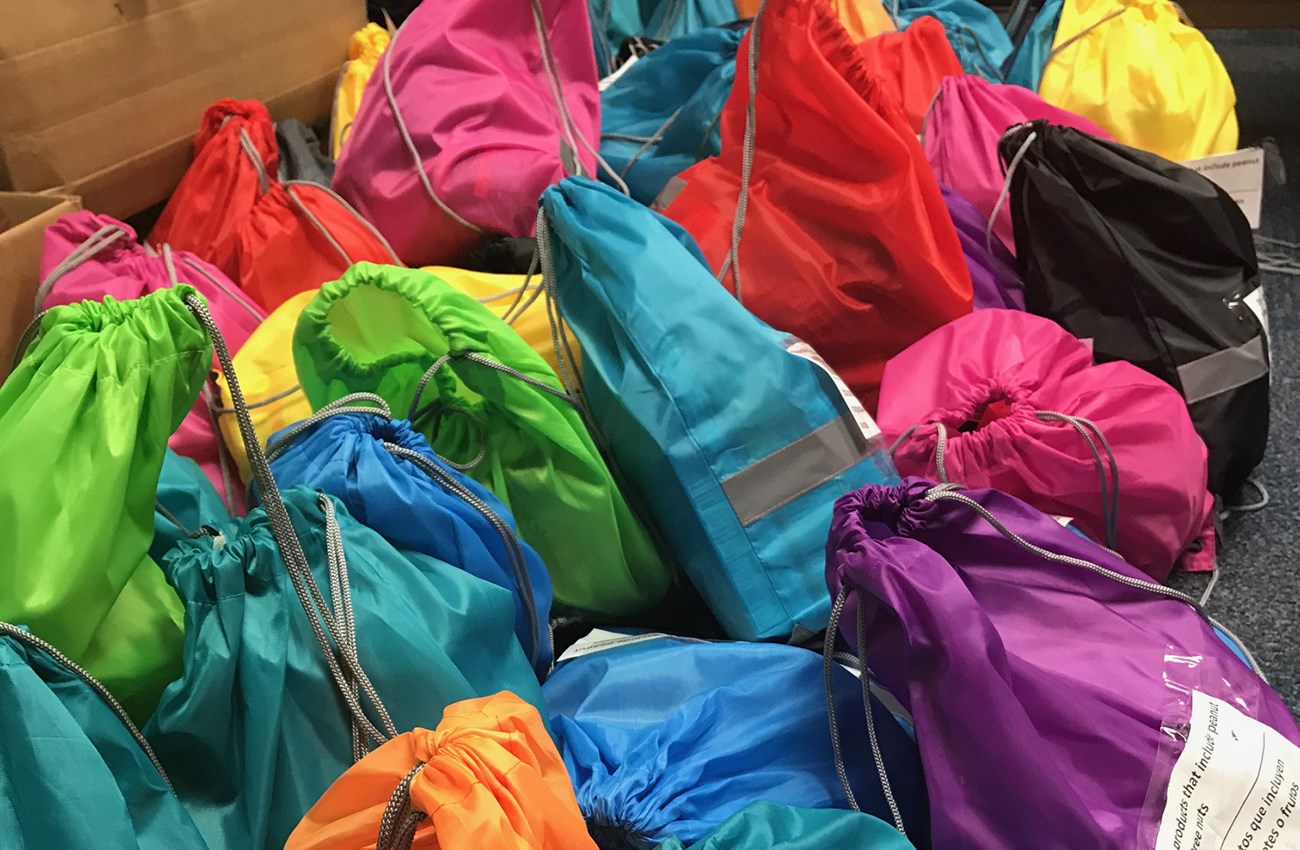 Through a collaboration with Jonathan Jennings School 109, the Community Benefits Committee at Rehabilitation Hospital of Indiana (RHI) is able to provide elementary students with ready-to-eat food for extended school breaks including Fall, Thanksgiving, and Holiday breaks. RHI has had an ongoing relationship with the school through RHI's Lead Account Executive Dan Kirchgessner, who is a member of the school's Cause Council that meets bi-monthly to discuss ways to help the school. With this, the committee hopes to gain a good footing and make this initiative a monthly event to continue providing food options to children for every extended school break.
Donations for the drive were collected from September 16-October 4 at three separate locations: RHI Eagle Highlands, Northwest Brain Injury Center, and our Carmel Outpatient Services Center. RHI committed to the initiative by incorporating two staff-filled teams from the Northwest Brain Injury Center and Patient Access to shop at local supermarkets for donation items. The opportunity provided the staff with team building and a chance to help drive the initiative further by being actively involved. Finally, once the donation period ended, a team of volunteers at the locations assembled backpacks and delivered them to the school on October 11, just in time for the school's Fall Break.
Furthering our efforts, the hospital is asking anyone and everyone to provide ready-to-eat food or monetary donations to purchase items for the students. Donated items should be easy to open and not require cooking or microwaving. Some commonly known ready-to-eat food items include fruit cups, individually packaged cereal, granola bars, individually packaged crackers, and packaged tuna.
Meeting a Documented Need
Rehabilitation Hospital of Indiana (RHI) conducted a 2018 Community Health Needs Assessment and found that Marion County's poverty rate is above the Indiana average. A Community Health Needs Assessment is done every three years to understand the current community health needs and to inform strategies designed to improve the community's health. In the assessment, poverty was defined as a significant community health problem by members of all three Marion county community meetings. Poverty was found to be a contributing factor to food insecurity through multiple interviews and focus groups in the community. With this information, RHI was able to design and implement a strategy to join the fight to end food insecurity through a program called "Blessings in a Backpack."
What is food insecurity? In RHI's Community Health Needs Assessment, food insecurity is defined as "living in homes that had limited or uncertain access to food at some point during the year." The assessment also brings data that over 19 percent of children in Indiana are food insecure, and overall 14.4 percent of the state population is food insecure. RHI wants to make sure that children at School 109 are able to keep a steady diet when they are required to go home over an extended school break, and believe they have the resources to help those children do so.
About Rehabilitation Hospital of Indiana
Rehabilitation Hospital of Indiana (RHI) is a community collaboration between Indiana University Health and St. Vincent Health. RHI has three (3) locations to serve patients, offering a full range of acute inpatient, outpatient and vocational rehabilitation services for adults with life-changing illness and injuries due to brain injury, spinal cord, stroke, amputation, orthopedic conditions, neuromuscular disease, burns, and related disabilities. For more information on RHI, contact (317) 329-2000, see our About Us page, or follow RHI on Facebook, Twitter, and LinkedIn.