Indianapolis Monthly Honors RHI Staff on 2019 Top Doctors List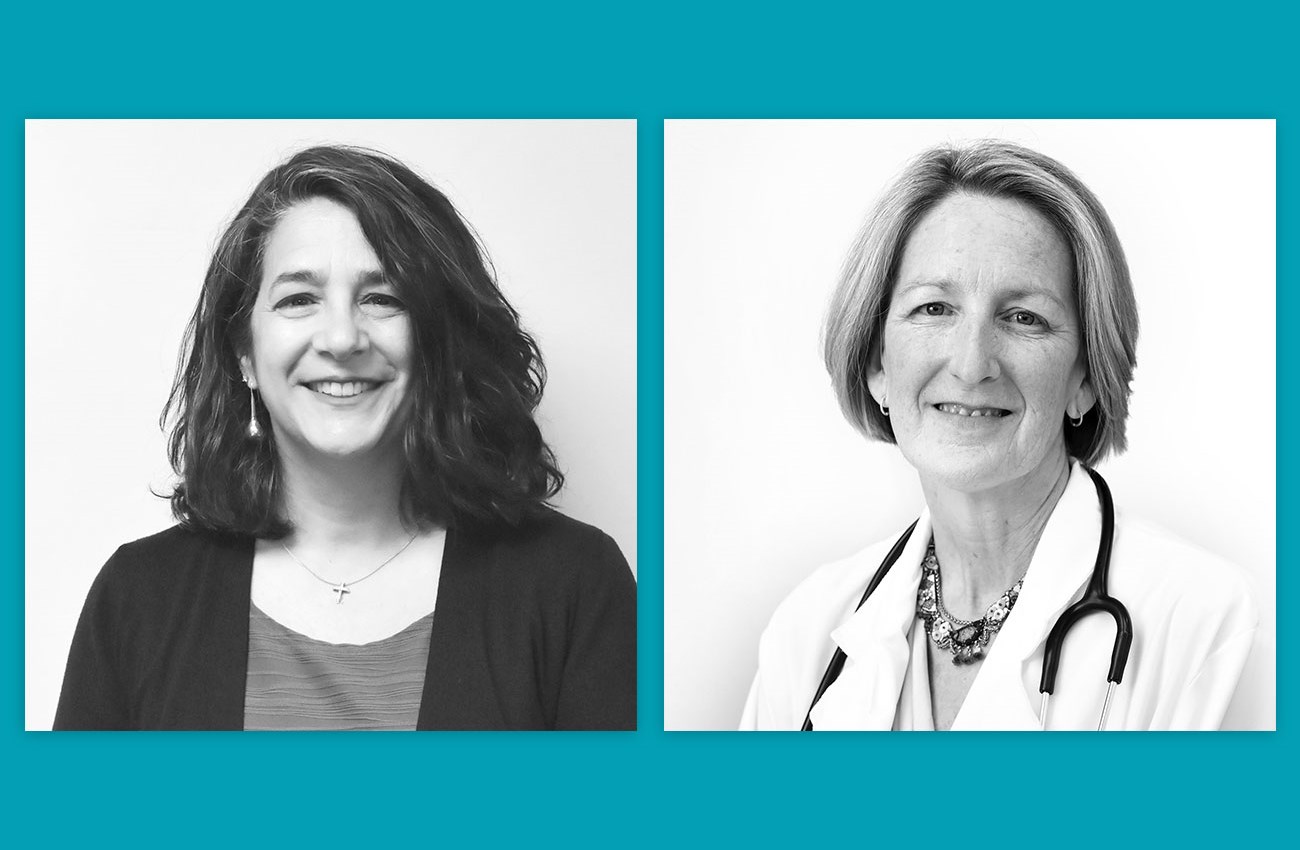 Every year, the November issue of Indianapolis Monthly features a section devoted to the top doctors in Indianapolis. If you check this year's issue, you will find Rehabilitation Hospital of Indiana listed among many of Indiana facilities. In the Physical Medicine and Rehabilitation section, you will find two of RHI's own specialists: Angela Carbone, MD and Flora Hammond, MD.
A healthcare research and information company, Castle Connolly Medical Ltd., compiles the list annually for the sole reason of finding a great physician easier. To begin creating the list, Castle Connolly began by asking physicians to recommend someone they would go and see themselves or urge a family member to visit in Central Indiana. The list produced over 900 licensed medical professionals, with an abundance of specialties, who met Castle Connolly's qualifications. Physicians displayed in the annual list serve in Marion, Hamilton, Madison, Boone, Johnson, Hendricks, Hancock, Morgan, and Shelby counties.
The nomination process is open to all licensed physicians in America. Before adding a doctor to the list, Castle Connolly reviews the credentials of all physicians nominated. The review includes many factors into featuring the physicians such as scrutiny of medical education, training, board certifications, hospital appointments, administrative posts, professional achievements and malpractice and disciplinary history. After the review, nominated physicians can be chosen to be listed as an outstanding Castle Connolly Top Doctor. Lastly, the information is used to compile lists of Top Doctors information about their education, training, and special expertise into both national and regional publications.
About the RHI Doctors
Angela Carbone, MD - Dr. Carbone received her undergraduate degree from Indiana University Bloomington, Doctor of Medicine degree from Indiana University School of Medicine, and completed residency training at Northwestern University Medical School, Rehabilitation Institute of Chicago. She is a board certified specialist in Physical Medicine and Rehabilitation. Her special interests include neurologic and neuromuscular rehabilitation, as well as cancer and palliative rehabilitation. She has expertise in the rehabilitation of stroke, spinal cord injury and traumatic brain injury, and the non-surgical treatment of low back and neck injuries and other musculoskeletal injuries involving the upper and lower extremities. She is the Rehabilitation Hospital of Indiana Medical Director, Stroke and Neuromusculoskeltal Program Medical Director, and Assistant Professor with the Indiana School of Medicine Department of Physical Medicine and Rehabilitation. When she is not at work, she is busy helping to raise her four children with her husband, Joe. Her family enjoys boating, hiking, Notre Dame Football and IU basketball. She is an avid reader with special interest in historical fiction. She loves all types of music.
Flora Hammond, MD – Dr. Hammond joined RHI November 2009 and currently serves as the Chief Medical Affairs. She is the Professor and Chair of the Department of Physical Medicine and Rehabilitation at Indiana University School of Medicine, Project Director of the Indiana Traumatic Brain Injury Model System, and Chair of the TBI Model Systems Program Executive Committee. From 1995-2009, she worked at Carolinas Rehabilitation in Charlotte, North Carolina where she served as the Brain Injury Medical Director and Research Director. Dr. Hammond graduated from medical school at Tulane University School of Medicine and completed her residency in Physical Medicine and Rehabilitation at Baylor College of Medicine. She completed a brain injury medicine fellowship at Wayne State University School of Medicine. Her research in the area of brain injury includes studying the prediction of outcome, aging with brain Injury, causes of and treatments for irritability, and quality of relationships. Dr. Hammond's research and advocacy focuses on the long-term issues confronting individuals with disability and treatment effectiveness. She has authored more than 160 peer-reviewed publications, and received numerous awards acknowledging her contributions. When she is not working, she enjoys spending time with her family.