Patient Spotlight - John Lummis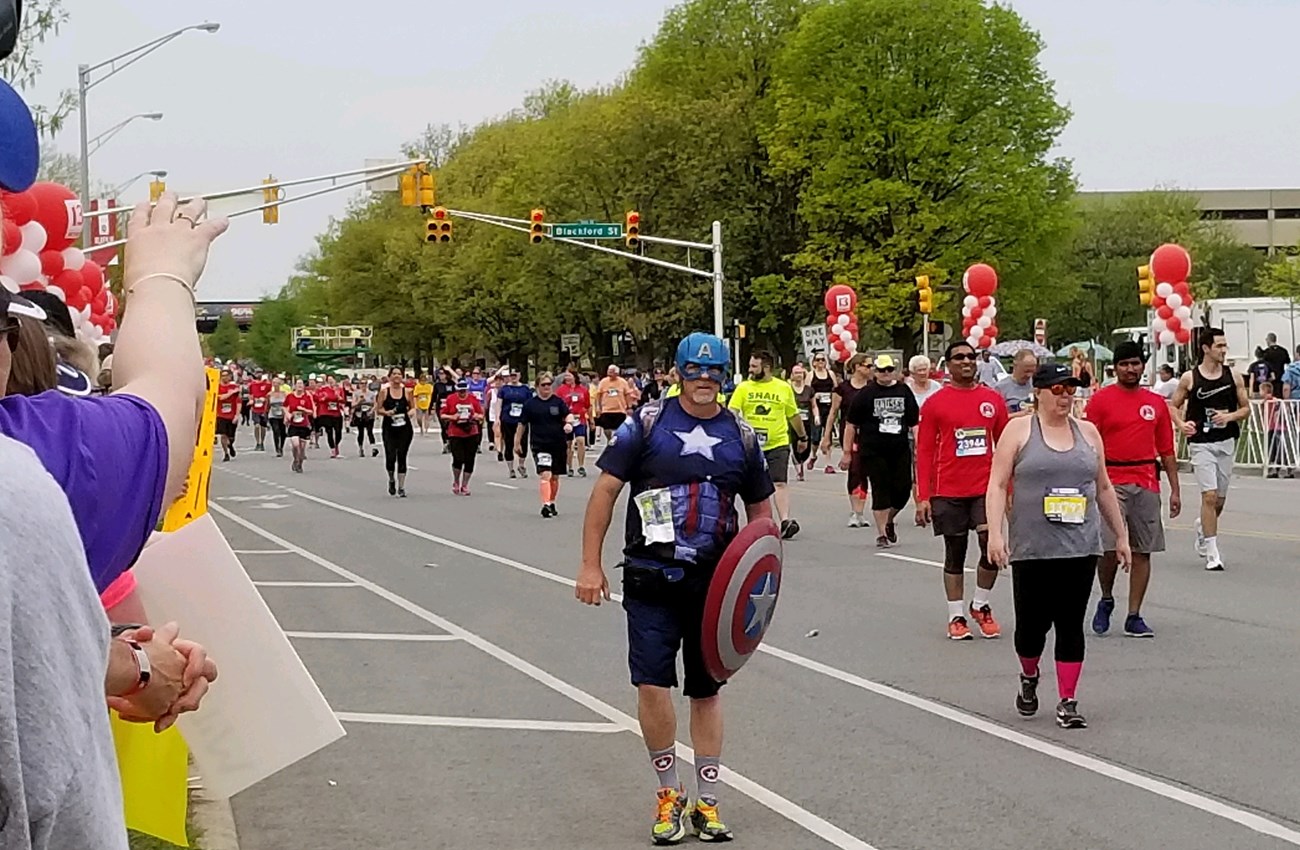 My Stroke Recovery Journey
On the day after Christmas, 2013, I was at work waiting on my wife to arrive, so we could have lunch together. Well, I guess my body had different plans. Just before she arrived, my left arm felt like it weighed a ton, I couldn't move it. When she arrived a few minutes later, she had my coworker call for an ambulance, and away I went.
In the ER, I was intermittently able to follow the protocol from the ER staff. They admitted me for observation, by Sat, I had lost the use of my left arm and leg. Unable to move like a normal person, I thought my life was over, couch potato holding the remote. My wife, Mauria, said we will get through this. After several days of being stable in the hospital, they were ready to transfer me to a rehab facility. RHI was highly recommended, I was told they would kick my butt, so I was able to be transferred there.
Upon meeting the RHI staff on New Year's Eve, I was told if I work really hard at it, I could regain the use of my left arm and leg, WOW. Every morning I was ready for my recovery journey. I met occupational therapist, Kristin, and physical therapist, Amanda. These two instilled in me, that no one is to help me, I have to do it myself. Four the next 3 weeks, these two pushed me outside of my comfort zone, to the point I was recovering faster than expected, and was sent home 7 days early.  I give these two most of the credit for correctly jump starting my road to recovery.
Upon being released from RHI, so I could continue my recovery on the outpatient side, I kept the same positive, head strong attitude. Listening to the advice of others in the medical field, reading articles and suggestions from my sister, Linda Henson. I took up yoga, which helped with my range of motion, along with stability. I also received additional work outs from student therapists at the University of Indianapolis.
Recently, I have been involved in an advanced physical therapy study, Very Intensive Variable Repetitive Ambulation Training, at RHI.  Scientific therapy instructors, T. George Hornby PT, PhD and Chris Henderson PT, PhD, pushed my limits, but also showed me what I could obtain, if I even worked harder. I joined Planet Fitness, working out 5 days a week trying to duplicate their program, endurance, cardio, and strength training. With permission of my therapists and doctors, I have completed the AUL Bop to the Top, the Shamrock darn near 4 miler Walk, the Susan G Komen Race for the Cure 5K, along with completing the 500 Festival Mini Marathon.
To honor all therapists, current and future, for the hard work they do, and they really have no idea of the impact they actually have.  They make me feel like a super hero, so at each event I participate in, I wear a super heroes costume. I have dressed as FLASH, GREEN LANTERN, PINK DEADPOOL, and CAPTAIN AMERICA. I plan on adding a few more.
If it wasn't for positive influence of my family, friends, therapists, and doctors, I wouldn't have come as far as I have. But I am not done yet, my recovery journey continues….stay tuned
- John D Lummis