2021 Daisy Award Winner - Dustina Cameron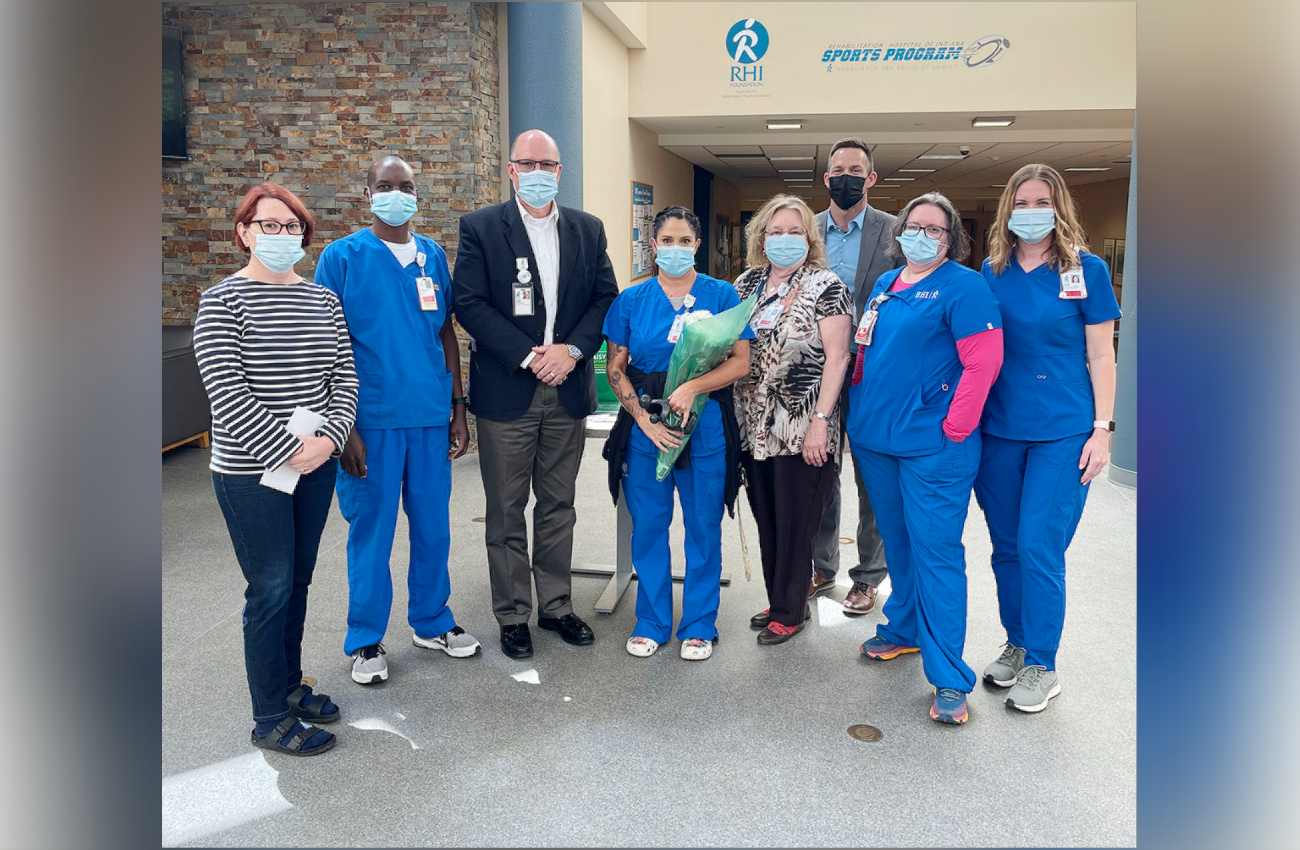 Congratulations to Dustina Cameron on receiving the 2021 Daisy Award for Extraordinary Nurses for her amazing work at the Rehabilitation Hospital of Indiana. 
Each year, RHI celebrates the nominations of our nurses who show compassion and continue to go above-and-beyond traditional patient care. We come together as an organization and honor the position who works the hardest, and doesn't always get the recognition it deserves. The day serves as a reminder that providing the best care we can is great and all, but to see our staff bond with patients and provide a sense of security in an uncertian time in patients' lives is the most rewarding experience for anyone in healthcare. 
To help paint a picture of who Dustina Cameron is, we have provided comments from her team manager and the nomination that explains her passion perfectly. 
Dustina's Manager had this to say when describing her: 
"Dustina is compassionate and detail oriented. She notices the little things that can make such a difference in a patient's stay and she is absolutely on top of everything her patients need. Her ability to follow through is part of what sets her apart - she doesn't rest until the patient gets what they need. Her warm and friendly demeanor puts patients at ease. I can say without hesitation, if I was a patient at RHI, I woudl want her to be my nurse everyday."
In her nomination form, one of her patients made these comments:
"Dusty goes above and beyond to make her patients comfortable and happy. She is an amazing lady with a huge heart. I am a patient and was worried about my mom not eating, so she helped me to surprise my mom with lunch. Even takin gtime out of her own lunch to do so. Dusty is always so sweet and kind, really cares and gets to know her patients and their families. Thank you Dusty!"