Welcoming Dr.'s Laura Prince and James Pastrnak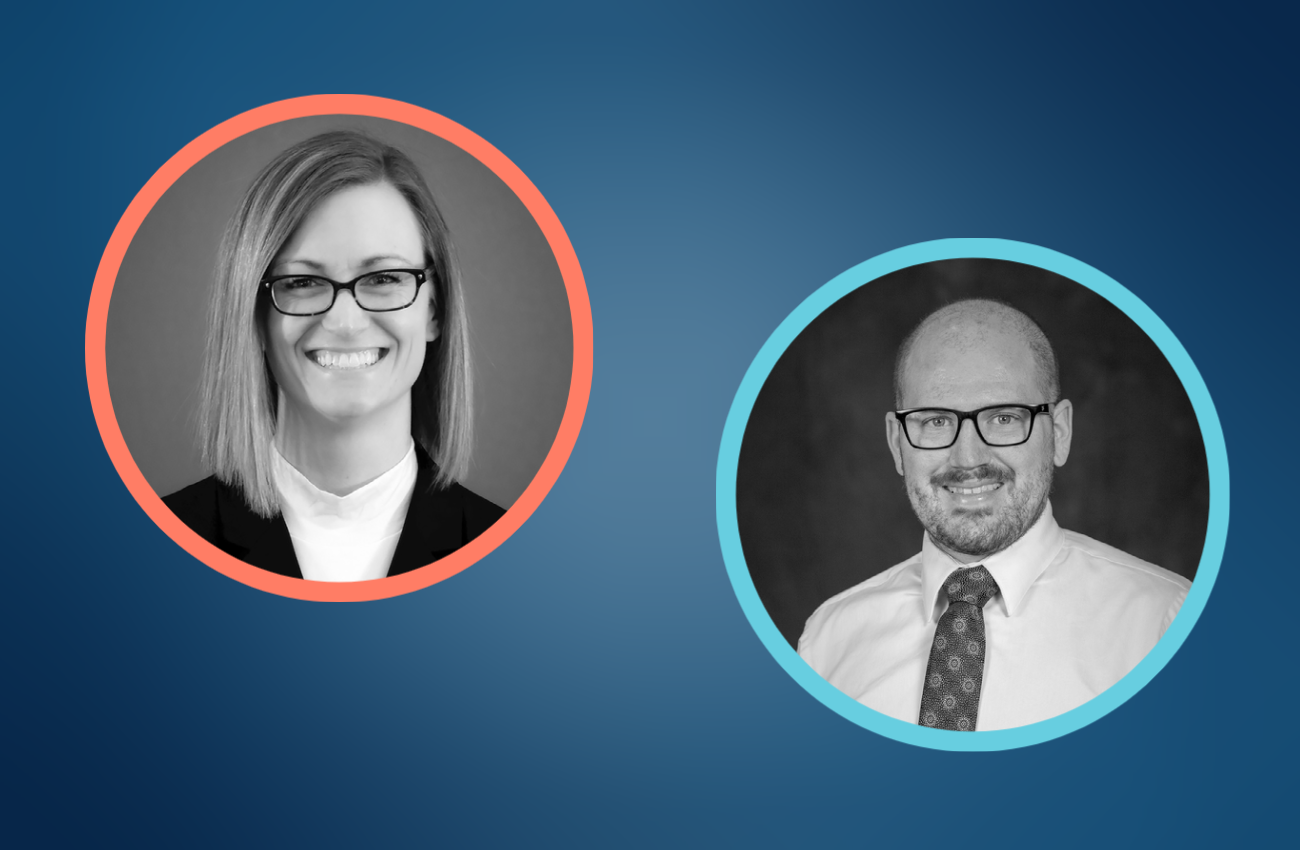 Rehabilitation Hospital of Indiana (RHI) is proud to announce the addition of two new staff members to the team. Dr.'s James Pastrnak and Laura Prince both come to RHI as Indiana University Department of Physical Medicine and Rehabilitation physicians and will work together within RHI's new Inpatient Cancer Rehabilitation Clinic.
James Pastrnak, MD graduated college at Purdue University with a degree in Biomedical Engineering, before graduating from medical school at Indiana University and completing his Physical Medicine and Rehabilitation Residency at the University of Michigan. Upon completion of his residency, James trained an additional year at the University of Michigan for a fellowship in Oncology Rehabilitation. Along with Dr. Laura Prince, James will be helping Indiana University develop a Cancer Rehabilitation Program, caring for cancer survivors of both the Rehabilitation Hospital of Indiana and at Indiana University's Cancer Centers. When he is not working, James enjoys spending time with his family and participating/watching sports.
Dr. Laura Prince joined RHI as a staff physician in 2021. She also currently serves as an Assistant Clinical Professor in the Department of Physical Medicine and Rehabilitation (PM&R) at Indiana University. Dr. Prince graduated from Ohio State University in 2012 with a Bachelor of Science in Psychology and from University of Toledo College of Medicine in 2016 with her Medical Doctorate. She trained at University of Wisconsin for her PM&R residency and completed a fellowship in Cancer Rehabilitation at MD Anderson Cancer Center. In her free time, Dr. Prince enjoys staying active, exploring new foods, and watching the Ohio State Buckeyes and Cleveland Browns.