Eric Arthur: From Tragedy to Legacy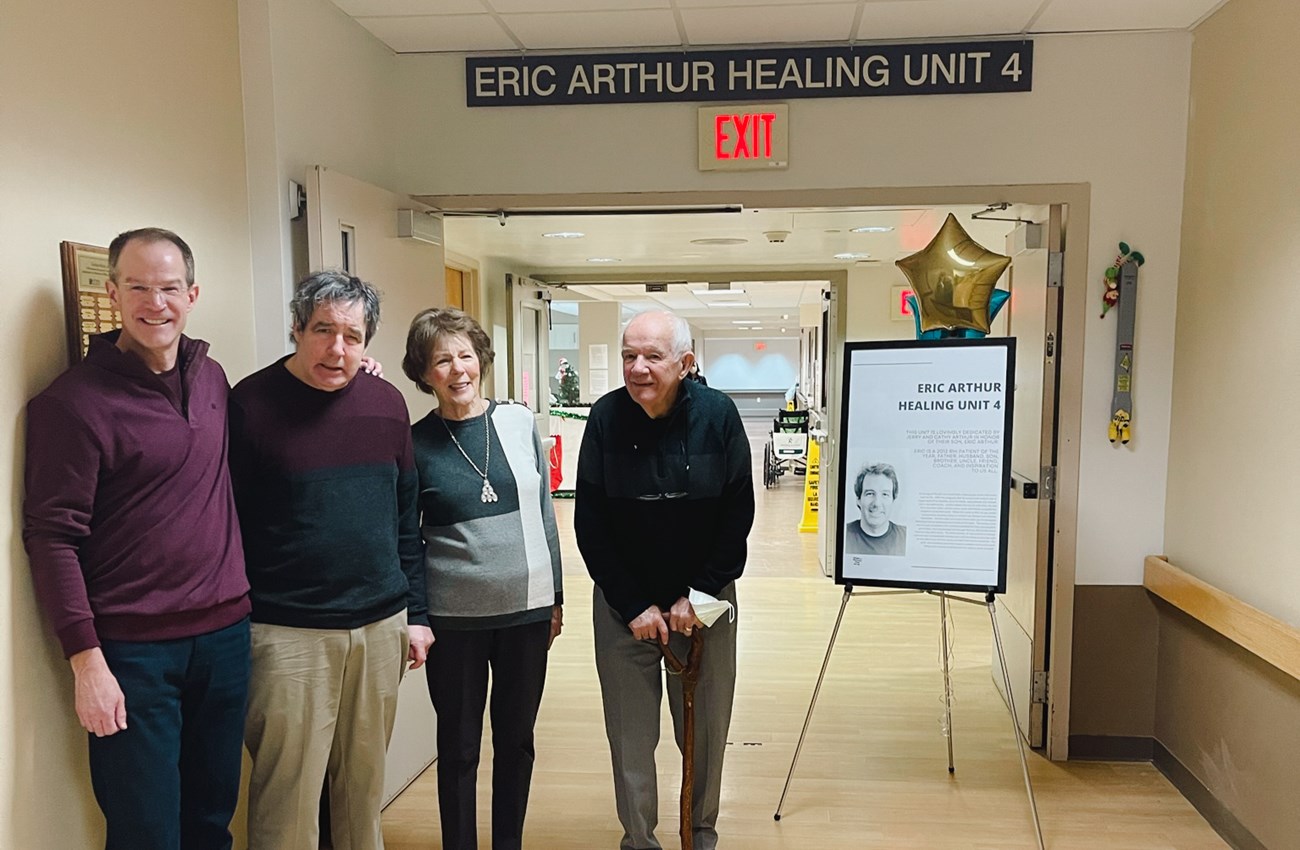 The Arthur family walks through the same doors it gratefully left 10 years ago. This time greeted with a gourmet breakfast buffet and a coffee bar, and smiles on their face. Today they aren't here to visit a family member who has suffered a devastating, life-changing injury, but instead to celebrate the enshrining of a real-life miracle.
To put into perspective this monumental day we have to travel back to 2012, and a day that forever altered the lives of the Arthur family. After celebrating Eric Arthur's 45th birthday at their family's cottage in Michigan Eric had returned home to their home in Hendricks County, while his wife Vicki and their two boys spent an extra day at the lake. On July 18th, 2012, Vicki received a phone call with news that Eric had suffered a stroke and was not expected to make it through the night.
Luckily Eric had managed to survive the night and the next morning Eric's neurologist had informed Vicki that the stroke had hit the worst possible place, the brain stem. In charge of controlling functions like breathing and swallowing, a stroke to the brain stem and the damage it can cause can be much more severe than a stroke in other areas of the brain.
 The next 72 hours were filled with waiting, as Eric lay unconscious in his hospital bed as doctors discussed what his future would look like.
After spending a month at St. Vincent Hospital, Eric was moved to the Rehabilitation Hospital of Indiana (RHI) as an inpatient. Upon arrival at RHI, Eric wasn't able to move a muscle, was on a feeding tube, and had to undergo a tracheotomy. His only form of communication was squeezing the hands of people asking him questions, and his only movement came at the help from two or three therapists and metal assistance mechanism.
After a few long weeks, Eric was able to take his first steps. Within what seemed like no time Eric was walking in stretches up to one-hundred feet with a walker, relearning how to eat and speak, and even playing a game of cornhole at RHI for his son Ryan's 10th birthday. Nurses and therapist couldn't believe their eyes and dubbed Eric, "The Miracle Man."
Through hard work and what can only be described as divine intervention, The Miracle Man was exactly that: a miracle.
Today the Arthur family is celebrating Eric's recovery and the miracle of his life after such a devastating event. Through a donation to RHI, the family has decided to name one of the units after Eric and his story. The unit will now be known as "The Eric Arthur Miracle Unit" and serve as a beacon of hope for many families just like the Arthur's.