Purdue student wins sportschair, builds friendships through wheelchair tennis team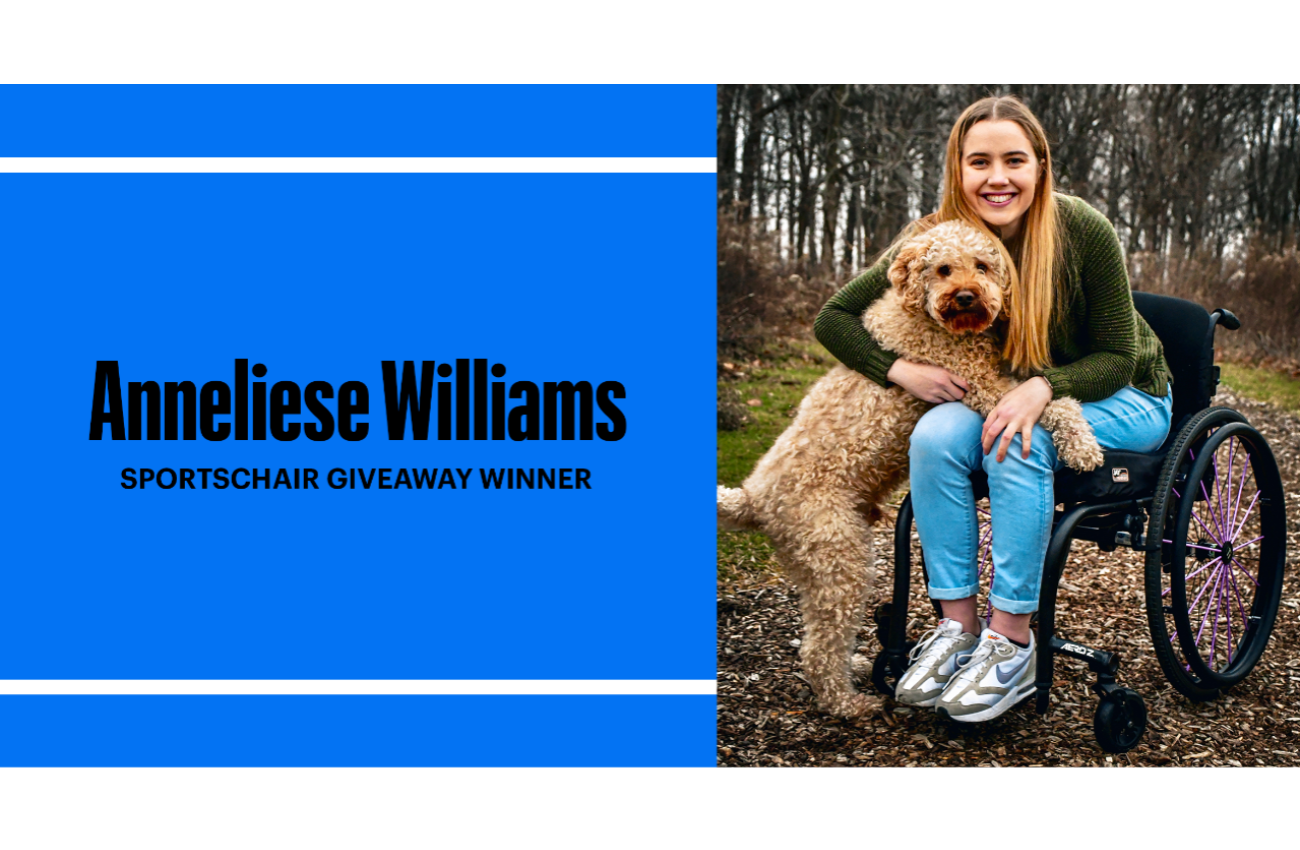 The USTA/Midwest Tennis & Education Foundation, the charitable arm of USTA Midwest, has announced its Sportschair Giveaway Contest winner. Participants were asked to submit an essay expressing their tennis goals and how a sportschair would help them.
Anneliese Williams, 22 years old, of West Lafayette, Ind. is being awarded a sportschair valued at $2,770 after entering the USTA/Midwest Tennis & Education Foundation (MTEF) Sportschair Giveaway Contest. MTEF selected Annelieses as she demonstrates an openness to learning new things, dedication to sports and a competitive spirit that pushes her forward toward achieving her goals.
"In a matter of 24 hours, I went from a CrossFit athlete and soccer player to a quadriplegic laying in an Intensive Care Unit in respiratory failure."


Williams first tried wheelchair tennis in 2022 at a one-time adaptive clinic, less than one year after being diagnosed with Guillain-Barre Syndrome. Her antibodies had attacked her peripheral nerves, destroying them and causing ascending paralysis among other complications. In rehabilitation Williams immediately started to set goals: "I couldn't lift my head or sit up on my own, but I told [my physical therapist] I wanted to run. My PT laughed, but I said, 'No really. I need to feel like myself again; I need to move.'"
Williams was persistent. She re-learned to breathe without support, fought to lift her arms and feed herself and pushed past painful surgeries. In the hospital, she began to fly down hallways on a hand bike, tossing around a basketball and playing wheelchair bocce ball, determined to keep active. One night, Williams googled "adaptive sports near me" and found an adaptive tennis clinic in Indianapolis.
"A lot of the world is not accessible... and finding ways to safely participate in athletics turned out to be a challenge," Williams said. "Tennis gave me an outlet. On the court, I felt normal because other people were using wheelchairs and the court was flat. It also gave me a really defined goal and a way to push my body."
"Having a sportschair will open even more doors."


The clinic was offered through Rehabilitation Hospital of Indiana's Adaptive Sports Program, established in 1996 to provide patients with opportunities to remain active and build friendships in the community after discharge.
The program has grown in a multitude of ways since its inception 27 years ago when it was offering adaptive water ski clinics. It has since become a Paralympic Sport Club and provides monthly recreational clinics and sports including racing, quad rugby, wheelchair basketball, power soccer and more. Julie Fritz, a USPTR-certified tennis instructor and USTA volunteer, has been instrumental in developing the programs wheelchair tennis initiative.
Julie Fritz has played tennis since she was 10 years old, and has changed the sports since she in middle school. When Fritz found out her school didn't offer a tennis team for girls, Fritz and her friends tried to join the boys. However, they were told, "It wouldn't be fair to the boys." The pushed back as much as seventh graders could, and the following year, there was a girls team!
The Rehab Hospital of Indiana Adaptive Sports program, with Julie's help, now has its own wheelchair tennis team with participants practicing regularly, and hosts clinics for recruiting new players, getting kids involved and raising awareness around wheelchair tennis. That's where Julie Fritz first met Anneliese Williams.
"The team feels really welcoming," said Williams. "The moments that stick out to me, are when players who have been there a long time walk me through something. Having people willing to mentor me - it reminds me of the first time Julie pulled my sister and me aside for like 30 minutes, and just worked on the basics of the strokes with us. After that, things flowed."
"The team members have a lot of different personalities, a lot of different backgrounds in what they do outside of tennis, but it all comes together on the court. It's a really fun, encouraging environment."


 "The players have given me so much," said Fritz, "with their friendships... and learning more about them, their disabilities and about the everyday challenges that so many people are unaware of." Fritz, like Williams, was also attracted to wheelchair tennis for its inclusivity. "I think the opportunity for wheelchair players to share a sport with their family, friends and peers who are not disabled, allows them to just 'be.' We can play tennis with everyone."
Williams, a junior at Purdue University, travels the hour to Indianapolis to play on Fritz's team whenever she has time and borrows an extra wheelchair there. When Fritz found out the USTA/Midwest Tennis & Education Foundation was giving away a sportschair, she immediately told Williams about the opportunity. 
"This new sportschair will fit me well," said Anneliese, "and will help me practice more readily in the community."
"Even just borrowing that sportschair from Julie opened doors for me. One time I took it to the Purdue CoRec to practice hitting a tennis ball with my sister. Somebody who coaches a Lafayette basketball team saw me playing and told me about her wheelchair basketball team. She said they would love to have me."
In her contest-winning essay, Williams described what it felt like to re-pursue athletics after being diagnosed with Guillain-Barre Syndrome: "Not once during that time did I think about what I couldn't do; I felt free, and I felt like myself."
Williams is part of a "four plus one" combined program at Purdue to earn a Bachelor's and Master's Degree in public health. A scholar and an athlete, she looks forward to doing global health research over summer break, visiting her friends and of course, playing tennis.
__________
Original article was written and owned by the United States Tennis Association (USTA). To view the original article from USTA's website, please click here.
To learn more about the RHI Sports Program and the clinics offered, click here!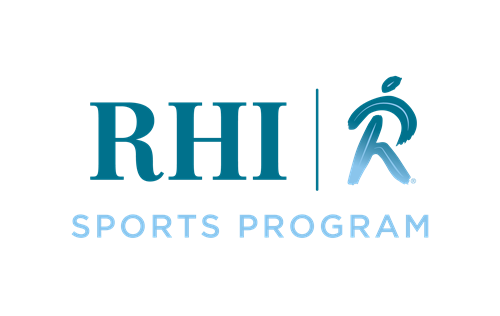 Contact For More Information