 After You Are Discharged
Transition to Your Next Level of Care
Your long-term success following your stay is important to our entire team as you transition home or to your next level of care. Rehabilitation Hospital of Indiana (RHI) offers several resources to you following your inpatient rehabilitation stay.
Post-Acute Outpatient Therapy for Brain Injury
RHI continues to care for patients even after they're discharged through Outpatient Therapy:
The following are details on some of the Specialized Outpatient Programs that might be appropriate for your post-discharge treatment regimen.
Spasticity Clinic
"Spasticity" can best be described as a disorder where overexcited nerves fire rapid messages to the muscles. As a result, muscles become difficult or uncontrollable. Muscle spasticity can interfere with almost all daily living activities, such as walking, sitting, wheeling a chair, bathing, dressing, and general self-care. Learn more about the Spasticity Clinic here.
Vestibular & Balance Retraining
RHI offers a Vestibular & Balance Retraining Program performed by highly trained physical therapists utilizing state-of-the-art technology adapted from NASA. The NeuroCom® Computerized Dynamic Posturography Assessment and SMART Balance Master® programs allow the practitioner to identify the root cause of the balance disorder. This information in combination with the physical therapist's expertise results in a course of treatment that optimizes the patient's success. The program provides these benefits:
Objective data and computerized testing
Complete reports shared with a physician
Quicker time to functional treatment and activities of daily living
Improved patient outcomes as a result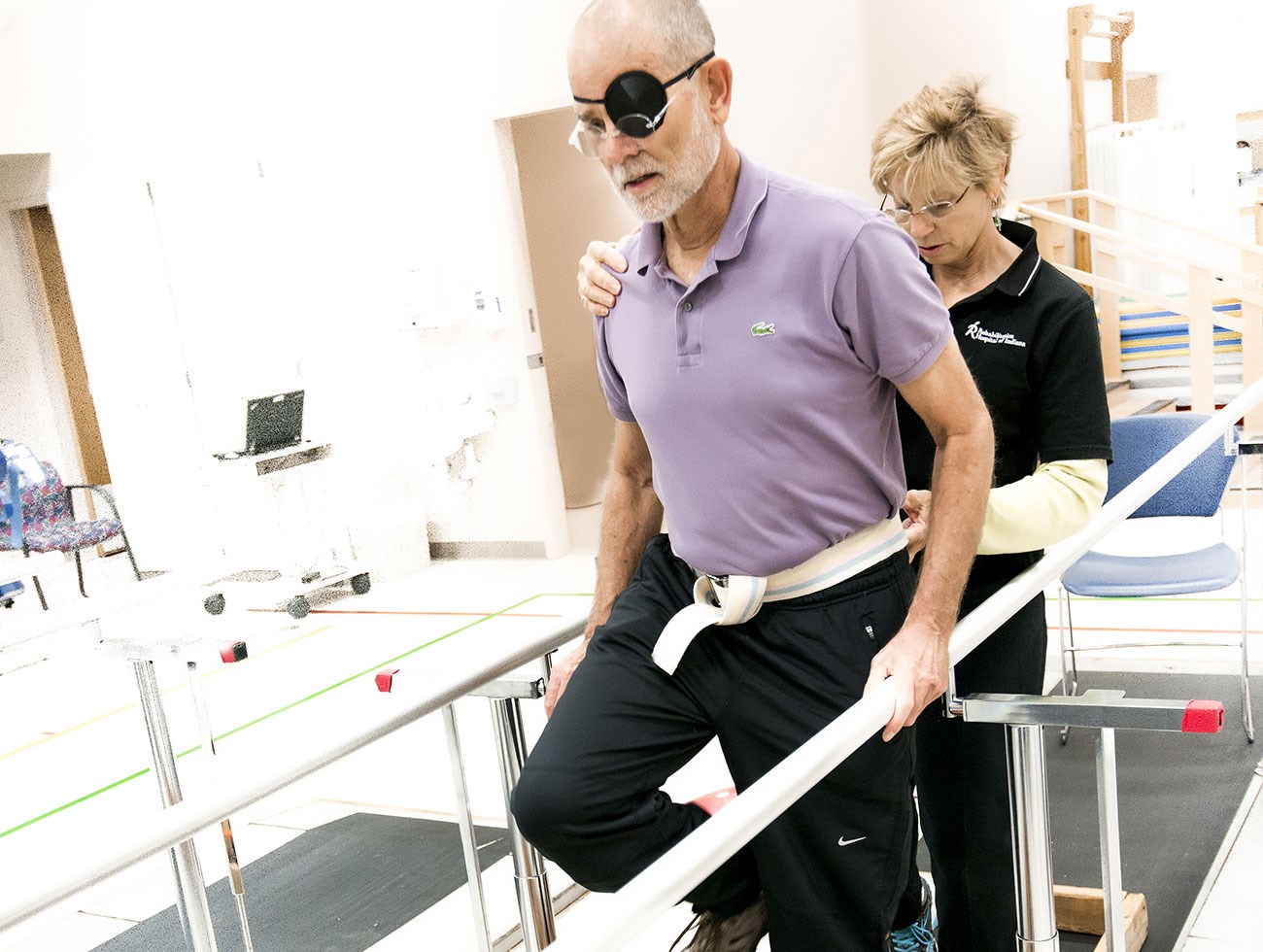 Rehabilitation Neuropsychology Department
RHI Neuropsychologists are nationally and internationally recognized clinicians and researchers specializing in traumatic and non-traumatic brain injury rehabilitation. Brain injury rehabilitation is based on a careful neuropsychological assessment of different cognitive and behavioral functions, such as memory or behavioral regulation. The RHI Neuropsychology Program provides many different rehabilitation services that go beyond assessment to ensure that people with brain injury get the best recovery possible, including:
Individual and group treatment for behavioral and cognitive difficulties
Brain Injury Coping Skills group for long-term family adjustment
Assistance with return to work and driving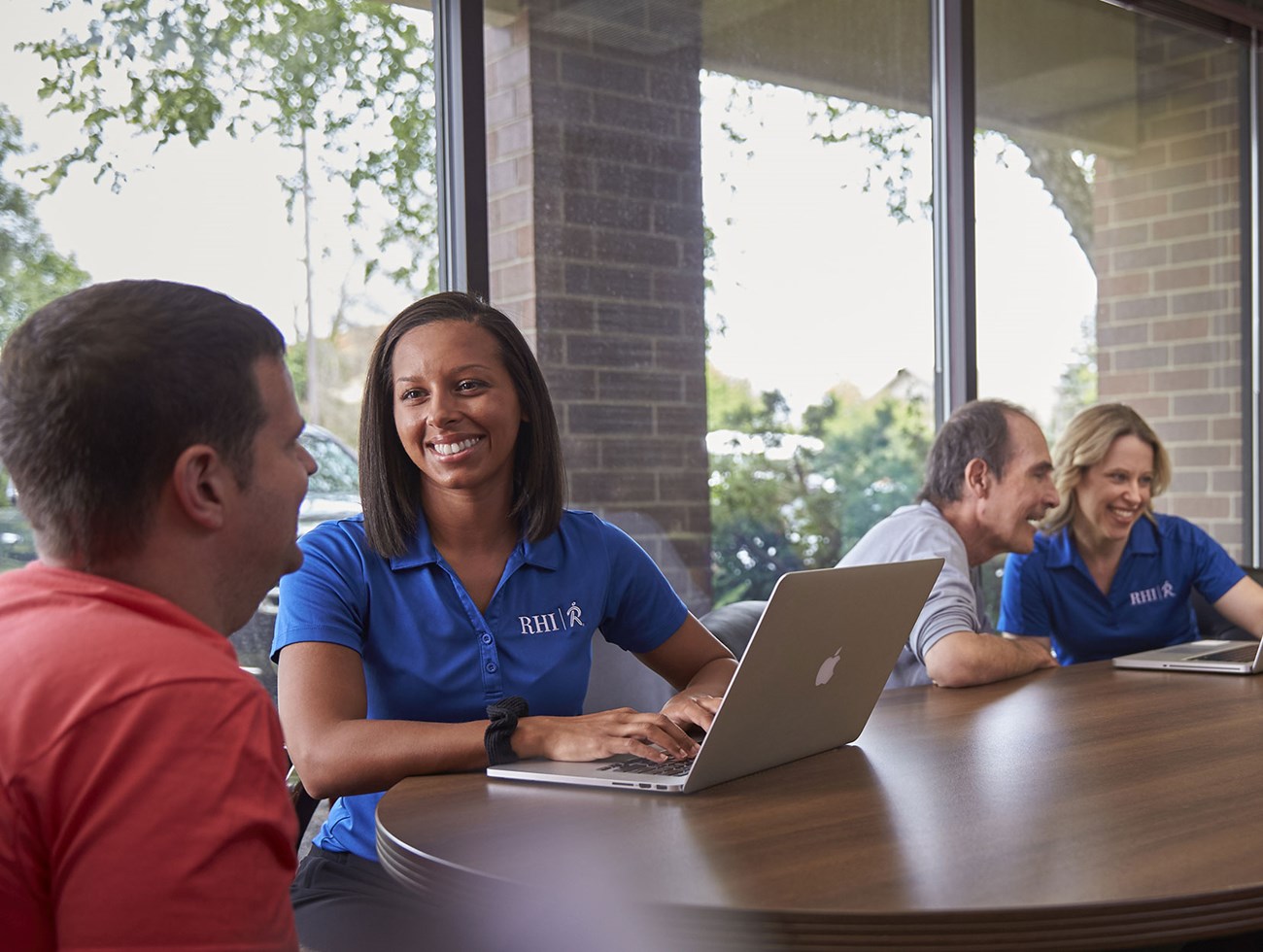 Vision Rehabilitation
Our Vision Rehabilitation service is composed of a specialized occupational therapy team with expertise in adult vision rehabilitation. Vision is a complex integration between the eyes, brain, and body. Our therapists provide restorative and compensatory training for individuals following a brain injury or stroke, in addition to low vision intervention for adults with degenerative eye diseases. We provide a comprehensive evaluation and treatment plan to help improve our patients' visual performance at home, school, work and on the road. Our team specializes in:
Adult vision rehabilitation
Providing restorative and compensatory training for individuals post brain injury and stroke
Low vision intervention for adults with degenerative eye diseases
Visual tests for driving assessments
On-site optometrist
Love Your Brain Yoga
Six-week program available four times a year ($167 - scholarships available)
Contact Wendy Waldman at 317-410-3532 or wendy.waldman@rhin.com
Community Fitness Program
Provides adaptive workout equipment for persons with disabilities
Every Tuesday/Thursday from 5-6 pm
Contact RHI for more information at (317) 320-2281 or rhisp@rhin.com
RHI Sports Program
The Adaptive Sports Program offers adaptive sports including fencing, archery, hand cycling, waterskiing, wheelchair tennis, wheelchair basketball, track, wheelchair racing, quad rugby, power soccer, and beep basketball
Contact RHISP at

(317) 329-2020

or

rhisports@rhin.com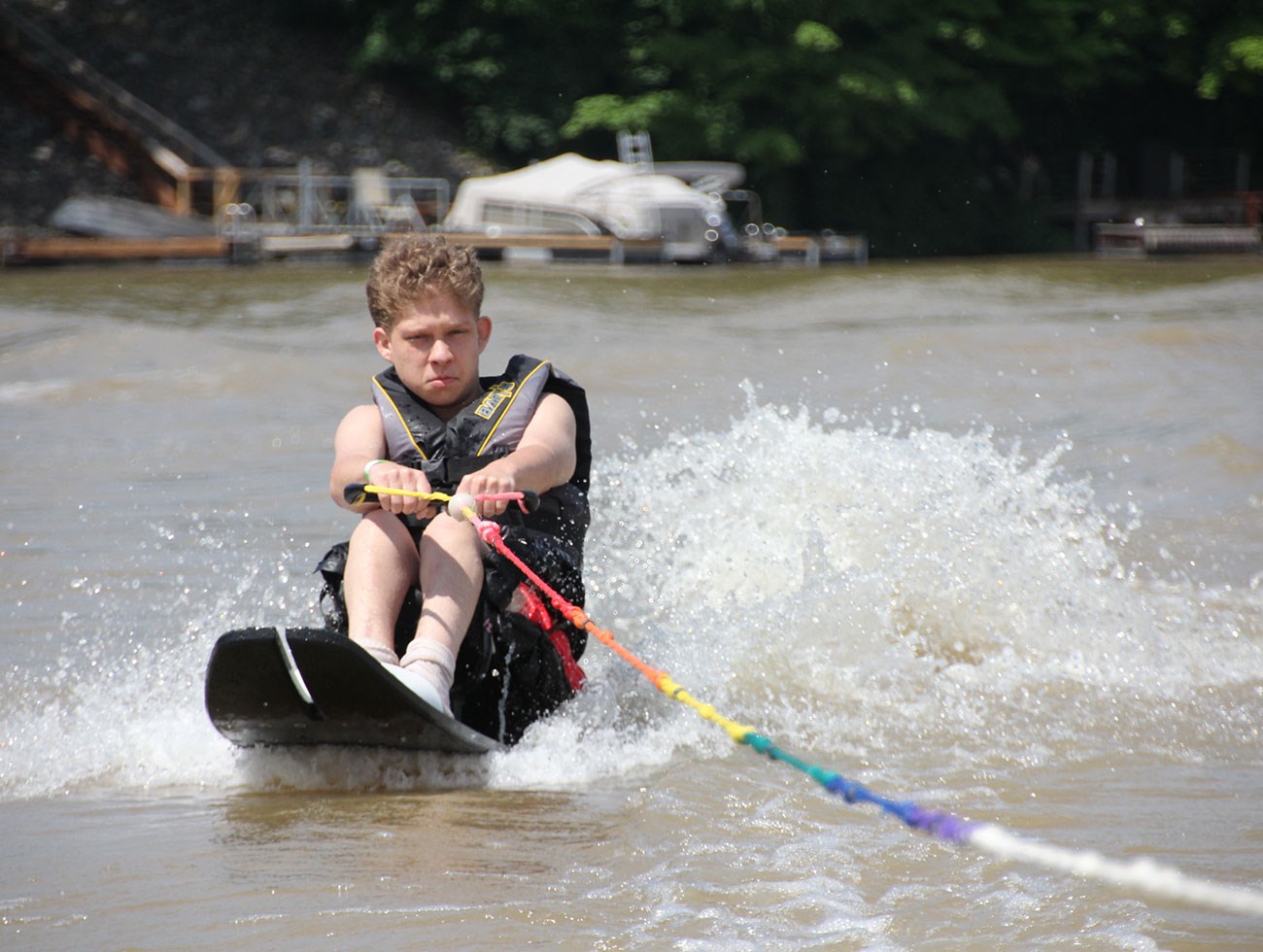 Tips to Aid Recovery
Following your inpatient stay, you may benefit from continued skilled therapies, neuropsychology, mental health, or other health services at the next level of care. In addition, here are some helpful tips to aid in the long-term recovery process:
Avoid doing anything that could cause another blow or jolt to the head
Ask your doctor when it's safe to return to work or school, drive a car, ride a bike, or use heavy equipment
Take only the medications your doctor has approved
Avoid the use of tobacco or other non-prescribed drugs, as this will inhibit the healing process
Avoid drinking alcohol until your doctor says it's okay
Maintain open communication with your physician and other health professionals
PATIENT STORY

My Resource Facilitator was there when I needed her. She worked with my employer to help them understand my brain injury and my capabilities. I couldn't have done it myself. I love being back at work.

Mark

Former Patient
Classes and Support Groups
Dietary management class
Diabetic education
Stroke education classes