 Brain Injury Research at RHI
The Value of Brain Injury Research
Brain injury research at Rehabilitation Hospital of Indiana (RHI) helps us to better understand the injury, what to expect, and best methods for treatment. Our research is translational, meaning that it informs the type of therapy offered at RHI. Information learned from brain injury studies is shared with the clinical team and often guides patient care at RHI. The knowledge that we continue to gain through brain injury research also helps us to address many critical questions that survivors and family members may have about their injury. Brain injury research at RHI focuses on many important and meaningful topics, often driven by an advisory board composed of survivors and family members. These topics include:
​​Understanding what to expect after a brain injury in terms of immediate and long-term changes, challenges, and recovery
Understanding best treatment practices for helping to improve recovery outcomes for our patients with brain injury
Understanding and treating emotional and behavioral problems after brain injury, such as problems with irritability and anger
Ways to improve coping skills, social skills, and relationships
Return to work after brain injury 
Helping people walk again
RHI is a Traumatic Brain Injury Model Systems Site
In partnership with Indiana University School of Medicine Physical Medicine and Rehabilitation Department, RHI has been designated a Traumatic Brain Injury Model Systems hospital. This elite designation as a TBI Model Systems site, awarded to only 16 in the nation, signifies that we are a key leader in brain injury research and care. TBI Model Systems is a research grant awarded to institutions that are national leaders in medical research and patient care; these institutions provide the highest level of comprehensive specialty services from the point of injury through eventual re-entry into full community life. Each TBI Model Systems site contributes data on patient outcomes, participates in independent and collaborative research, and provides information and resources to individuals with TBI; their families, caregivers, and friends; health care professionals; and the general public.
Read more about IU/RHI's Model Systems research projects >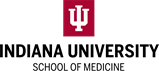 Additional Information About RHI Research
Follow the links below to learn more.